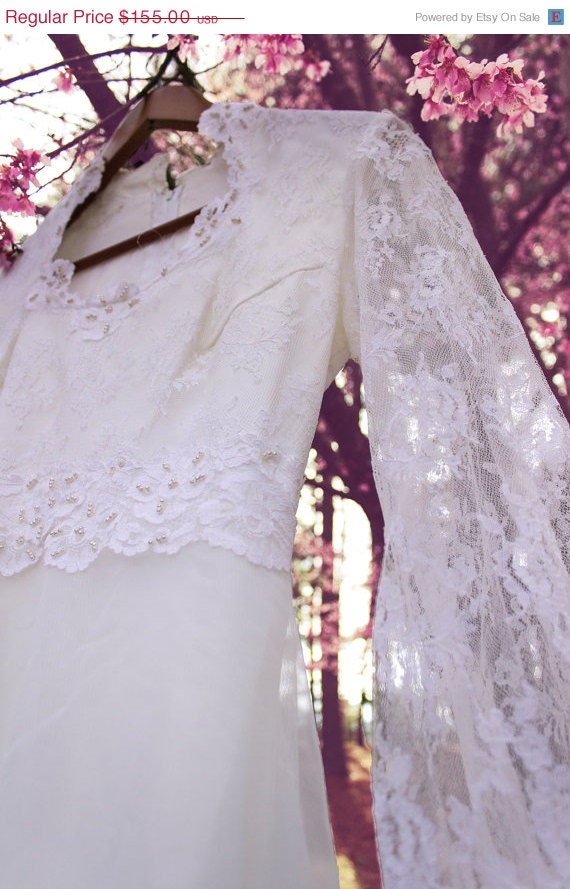 I graduated last weekend, which is somewhat incredible. Among other things, that means we'll be moving soon. We're still not sure where, but our lease ends mid-July, so we'll have to figure something out, even if I don't have a job by then. Since we might end up storing our things for a while, we're trying to pare down our (okay, mostly my) collection of stuff. There are some things that take up a good bit of space and I really don't want to store – particularly my vintage wedding dresses. As such, they are on sale for 40-50% off all month. The dress in the photo above is on sale for $93.00.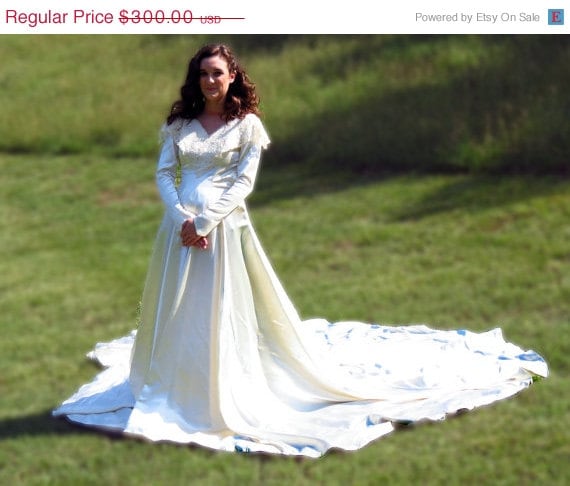 This beauty that's probably from the 1940's is on sale for $180.00. I really hope that I can find a good home for this one. It's so gorgeous and unique. It's quite small though, with a 32.5″ bust. Hopefully someone petite will fall in love with it.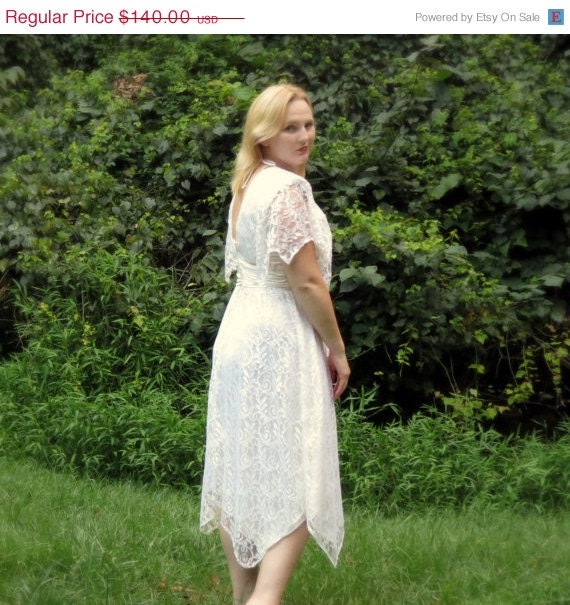 Finally, this short, lace number is only $70 and could be worn well after your wedding.
If you or someone you know is getting married soon, take a look at these dresses. They're a steal!