Things have been a bit crazy with the start of the new (and my last!) semester, so I haven't been very good about blog posts recently. However, I have been adding a number of new items to my Etsy shop, so check them out. One of the new items is this pair of red rose photo earrings.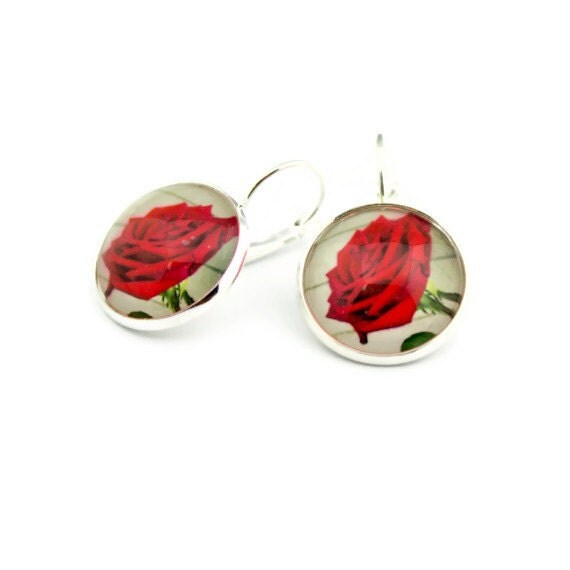 Since Valentine's Day is right around the corner, I thought I'd celebrate with a giveaway! If you're the lucky winner, you can give them as a Valentine's gift or keep them for yourself! Since you can't embed Rafflecopter in WordPress.com blogs, this giveaway is located on my Facebook page, so enter to win here.
Unfortunately, because of the ridiculous increase in international shipping costs starting January 27th, the giveaway is only open to people in the US and Canada. Good luck!